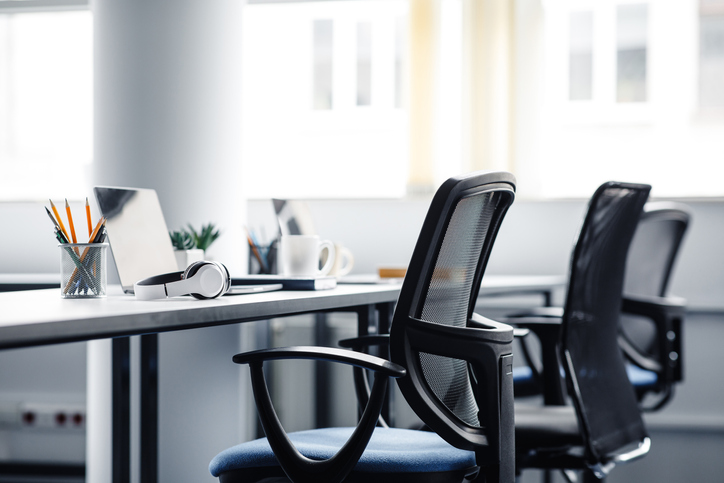 The Benefits of Office Mezzanine Flooring
Office Mezzanine Floors
Successful businesses pride themselves on getting optimum value from their resources. But, while you might be making the most of talented staff, technology and time – are you fully exploiting one of your most obvious resources…space?
Many firms are wasting a vast untapped resource day after day, without even realising it. To see what we're talking about – just look up!
It's likely that you could double the size of your existing workspace by cleverly using the height above it, without adding anything to your physical footprint. Office mezzanine floors can turn unused headroom into additional storeys for premises and, if you're considering an expansion to your workplace but are wary of major cost, disruption and uncertainty, a mezzanine floor system could be the perfect solution. Here's why:
Expand without Expanding
Most modern commercial units are constructed with generous amounts of headroom, boasting ceilings that may be thirty or forty feet high – sometimes even higher. But in a lot of cases, the upper half of this space goes completely unused. It is often overlooked when businesses have a need to expand their premises, with the tendency being to look at additional units or the extension of an existing building footprint. Each of these options comes with considerable expense, administration and disruption attached – they can also take a long time to complete.
With workplace mezzanine floors you can simplify matters considerably. Installing a mezzanine level can offer up to 100% more floor area without the need to expand outwardly. It also means you don't have to compromise the ground space you already have to try and fit things in – extra space can be acquired a lot more easily than you think.
Workplace Mezzanine Floors
Simple, Stylish and Strong
A steel mezzanine floor acts like an additional storey to your premises, but as the structure is strong and self-supporting, you don't have to worry about making structural alterations to your building.
As well as serving a practical purpose, mezzanine floors can add visual impact to an office space and are certainly more aesthetically appealing than quick space-fixes like unsightly, prefabricated mobile units. These factors are important to bear in for businesses seeking to create positive environments for staff and clients.
Tailored to Your Business
Whatever is driving your business' need for expansion, we can develop a mezzanine floor to suit. As companies grow, the resulting squeeze on space can cause conflict and congestion but we can create a free-standing upper floor to relieve the pressure.
The advantage of working with Central Storage is that every mezzanine installation we perform is made-to-measure for its specific site and purpose. We know that no two businesses are the same and treat each project with the thought and fine-tuning required. It's vital that you access expert advice on the most creative use of the space available to you for your mezzanine project – and our team is well-equipped to support in this way.
Expertly Constructed
Sourcing specialist mezzanine manufacturers will enable you to enjoy extra space sooner rather than later. When expertly constructed the creation of an extra floor doesn't have to be a lengthy process. Our professional mezzanine construction teams can often install a fair-sized mezzanine floor level in a weekend.
Of course, nobody wants to compromise on safety but, when built and installed by experienced, reputable tradespeople, mezzanine floors will adhere to the highest quality and safety standards.
If you want expert advice on mezzanine flooring for office expansion and would like to explore just how much extra space an office mezzanine could offer you, contact our friendly and knowledgeable team today.