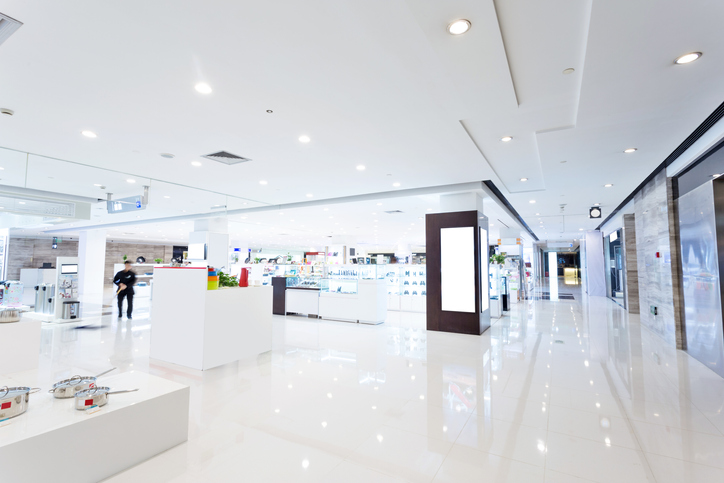 All About our Retail Mezzanine Floors
If you any sort of retail business, then you know that there are some things that are always in demand – budgets, staffing and space. At Central Storage, we can't help with your budgets and staffing, but we can provide you with solutions for your space. We specialise in all types of partitions and flooring, including high quality, affordable retail mezzanine floors.
Increasingly, retail businesses are feeling the pressure from the online world. After all, online stores have the advantages of minimal running costs compared to running a physical store. But we are confident that our retail mezzanine flooring could be the solution that you need, both in terms of space and in terms of customer appeal. How could this be the solution that you need?
Our mezzanine flooring is a structure that is constructed to give an extra floor over the top of the existing floor. In the most basic terms, it is a platform constructed to work as a shop floor or supermarket flooring. Each component is manufactured to a high standard using long lasting materials. Installing the floor is a fast process, in which our highly experienced installation teams work quickly and effectively to install the floor so that you can get back to business as normal. If you don't believe us, take a look at the 60 seconds video on our website. We build to suit the bespoke business requirements, whether you need a walkway, a partial floor coverage or flooring over the entire space.
The first way that our shop mezzanine floors will help your business is obvious – space. It generates an entire new unused area for you to take advantage of. It is a fact that many retail spaces are built with very high ceilings – have you ever wondered how many cubic metres of your property are completely unused. Some businesses use the extra floor space to extend the shop floor area, others to increase storage space. Either way, this allows you to maximise your stock and range of products to appeal to more customers and attract future business.
The second way that these floors help is that they give you the option to create a different type of space in your store. For example, some businesses use them to create different shopping areas, such as a clothes or garden section of the store. Others use them to create a showroom area, where products sold elsewhere in the store are shown in realistic situations. You could even put in a hot drinks machine and some refreshments if you really want to make the store appealing to customers.
Whatever your specific needs, allow us to help by providing the high quality shop flooring that you require. Whether you need supermarket mezzanine floors or some other type of retail flooring that makes use of the overhead space, allow our team to provide you with a design and a quote. We are confident that our high quality workmanship, combined with competitive prices, is exactly what your business needs. Contact our team today to discuss your requirements.