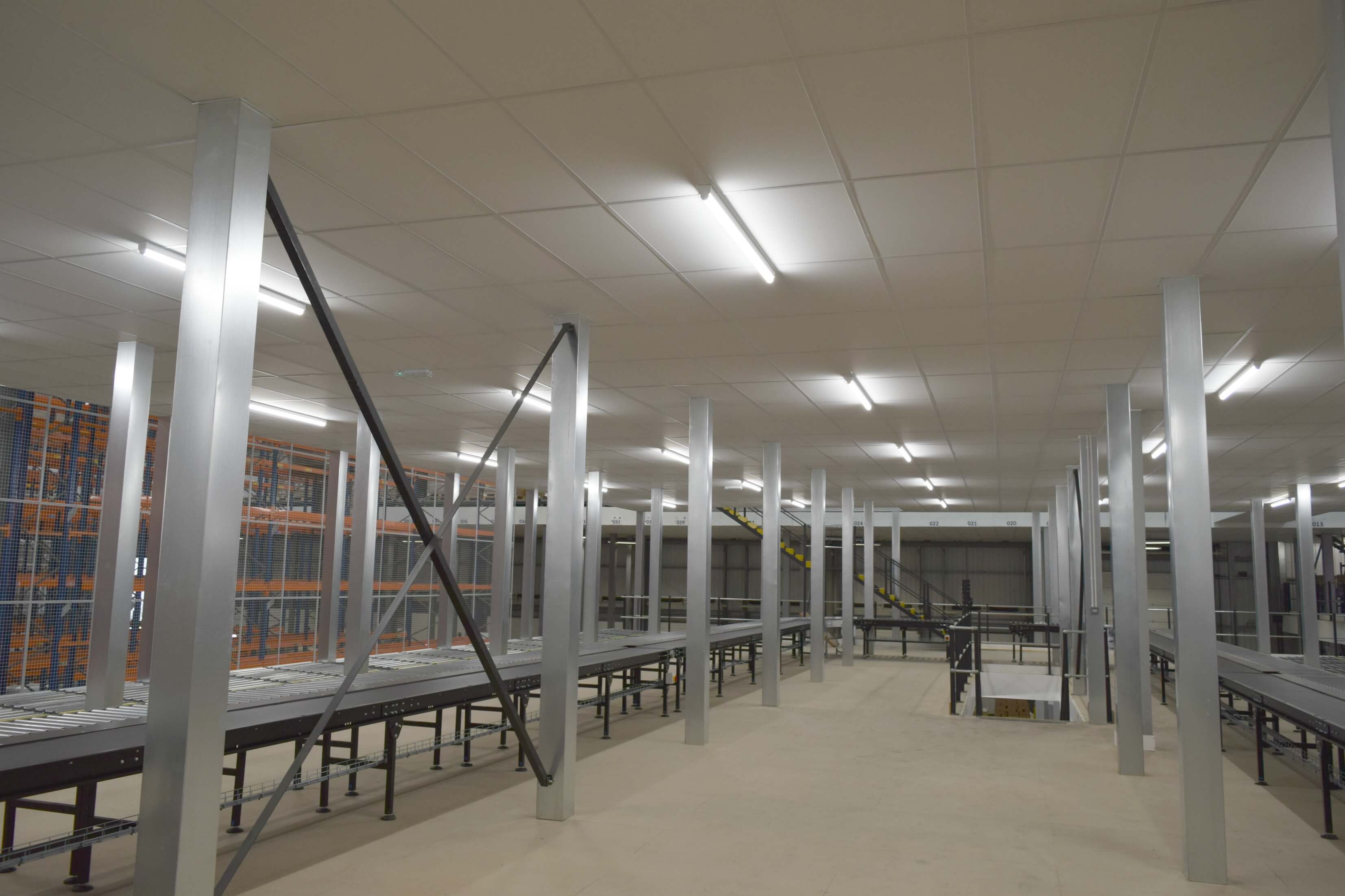 The Benefits of Storage Mezzanine Floors
Storage Mezzanine Floors
At Central Storage, we specialise in storage solutions for workplaces, like office partitions, industrial partitions, and mezzanine floors. A mezzanine floor is a free standing floor that is built in an existing space. It creates a secure and practical additional area of floor space within a warehouse, factory or store. Perhaps you have seen some of the photos on our website. But you might be wondering what the benefits of storage mezzanine floors are – are they really worth the investment, and will they improve your existing space? Here are our top storage mezzanine floor benefits
It creates a whole new area of storage floor space.
This is the most obvious benefit. You can drastically increase your storage space by adding another floor. Because it is fully reinforced, you can use the mezzanine level for storage to maximise your effective working area. Depending on the shape of your workspace, you can potentially almost double your usable area. What business wouldn't benefit from more storage space?

It makes use of previously unused vertical space.
If you have a large workshop, or a prefabricated warehouse type structure, the reality is that there is a lot of unused volume. On the ground floor, you might be cramped in and short of room, but look up and you will see hundreds of cubic metres of unused space. Why not maximise the use of this area? In most workspaces, there is no other useful way of using this space, so the mezzanine platform is effectively using volume that would otherwise be unusable.

Dedicated storage mezzanine platforms free up space for a showroom.
If you move all your storage to the upper level, you can make better use of the lower area. For example, you could free up enough space to have a showroom area. After all, customers are more likely to buy products that they can see out and set up for use than items that are flat packed with only a picture on the box as a reference.

It saves the inconvenience of moving location.
If you are running short of space, you might be thinking of moving to a new area. But this might not be affordable, plus it brings new challenges such as changing addresses, reprinting business cards and changing registration details. The mezzanine option utilises the space you already have.

It is cheaper than a renovation or rebuild.
It is the affordable option, in comparison to rebuilding or renovating your site to expand. It does not need planning permission, since it is a free standing structure, and it is quick to install, meaning less lost work time than a full renovation to the building.
Storage Mezzanine Platforms
When it comes to storage space platforms, we think that there are a lot of benefits. Do these benefits look like features that would help your company to grow and develop?  Why not get in touch with our team? We can discuss how storage mezzanine floors could be utilised in your property, as well as giving you a free quote. You might be surprised at how affordable our services are. You can find our contact details on the website, we would love to hear from you to discuss your options.