Retail Mezzanine Flooring provided by Central Storage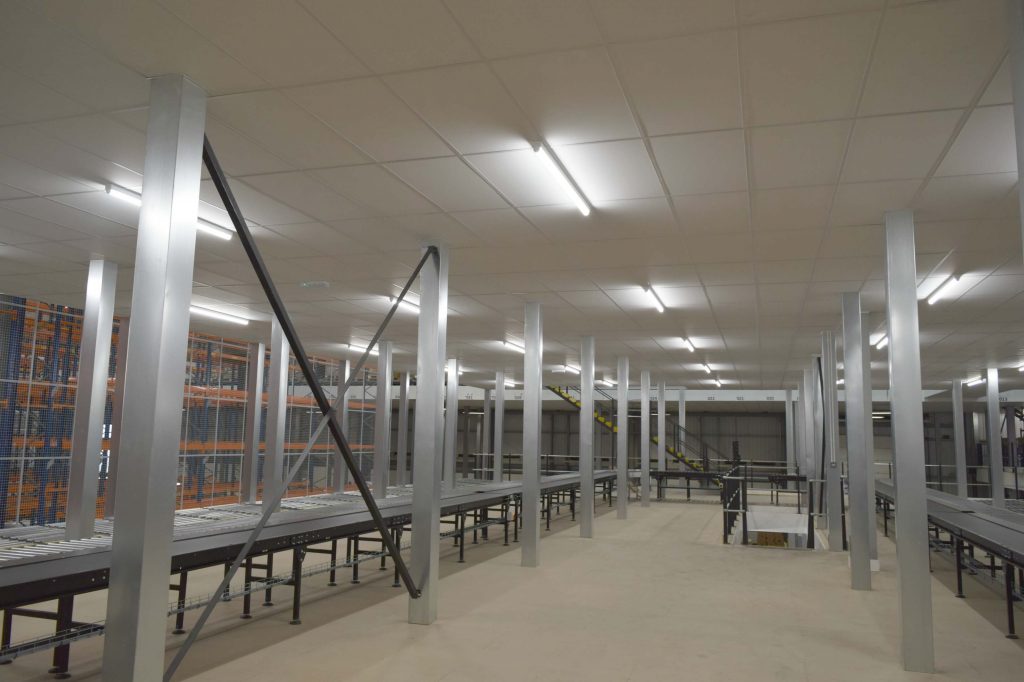 When you're running a successful retail business it can sometimes be difficult to acquire more space to sell your wares. That's where our retail mezzanine floors come in handy. Here at Central Storage, we can manufacture an array of mezzanine floors offering you high quality and superior safety for your business.
Our retail mezzanine floors are raised floors made from strong yet lightweight materials, allowing retail businesses to access more floor space for shop floor or office areas. They can also be used to create more storage space in the rear area of your shop. Being held up with sturdy columns, our retail mezzanines will still enable you to use the space underneath, allowing you to maximise the space in your shop to its fullest potential.
The benefit of our retail mezzanine floors is that they can be adapted for any building, adding just enough style to create an impressive floor space capable of wowing any customer. We can install your mezzanine either while constructing your shop floor or afterward, meaning that you don't have to start from scratch with your shop floor to get the most out of your space.
Retail Mezzanine Floors to Your Specification
Our retail mezzanine floors add elegant flair to any retail environment and we can offer variety in our mezzanines to please clients from different retail niches. All our customers are able to choose the size, style and finish of their mezzanine to make the perfect floor for their retail outlet.
We are also able to provide different floor weight capacities, so you can choose a mezzanine floor suitable for your desired purpose. Whatever option you want or need for your retail mezzanine floor, we can provide the right solution. Just get in touch with us today via our contact page.